Nearly three ',
With 3 days to go in our Red Socks Challenge we have kicked goals!  We have reached and exceeded both our kms and $ goals.   The rain will probably keep us from adding any more to our km total but it would be great to reach $1500.  Only $205 to go!  
First walk done!!
After forgetting the walking shoes on my trip to Melbourne ready for Saturday last, and travelling all day yesterday, my first walk had to wait until today. It seems to be the month for fundraising walks, for schools, charities and a variety of lithe causes.  So chuffed to be involved with this one.      
Our Red Socks Run for Kidney Health.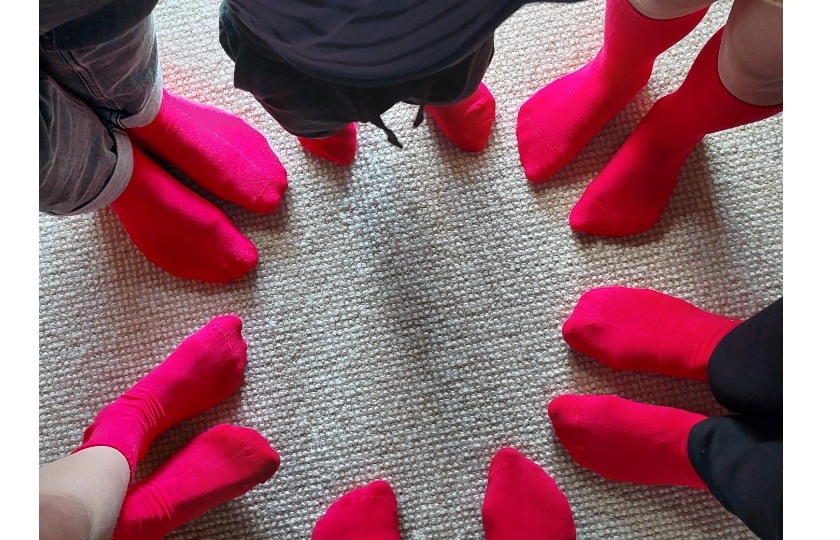 This October, my family and I (yes, all 12 of us!) are participating across 2 states in the Red Socks Challenge to raise funds for Kidney Australia.  
After living with a kidney disease for 18 months, I know how underfunded this area of health is and how limited my options are for treatment.  
We are aiming to walk 120 kms collectively and raise $1000.
See how we do!
Thank you to our Sponsors
Angie And Colin Carter
Di Hillman
Jane Davies
John & Noelene
Anonymous
Robin Madill
John Taylor
Hoop
Andrew Jackson
Antonia Isaacson
Dr Richard Thwaites
Rochelle And Brenden Jackson
Robyn Corr
Meagan Broomhead
Doffy Knight
Alfie Jessup
Tanya Mclean