Team Ianni - 60km Red Socks Walk
This month the team at Ianni & Co. Property donned our bright Red Socks and walked a huge 60kms over 4 days to raise awareness and vital funds for Kidney Health Australia.
Every day over 60 Australians die from kidney related disease.
Every month, kidney disease patients spend over 60 hours attached to a dialysis machine in order to stay alive.
Currently, 1 in 10 Aussies have the early markers for kidney disease, but have absolutely no idea! Kidney disease is a silent killer, for which there is NO cure.
Please continue to help us to raise much needed funds and awareness to support those people currently living on dialysis and also work towards finding a cure!!
Much love,
The Team x
Thank you to our Sponsors
Daniel Starcic
Fraternity Club
Christian Pacheco
Ianni & Co. Property
Dwa
Wollongong Legal
End Of Month Angels
Daniel
R&d Mining
Gv Private Wealth
Daley Chartered Accountants
Johnny, Tony, Immacolata Bertacco
Nat Lucchitti
Chrissy Cicero
Partner It
Chris Lozenkovski
Brendan Jones
Sam Vescio
Dan Steinhauer
Daniel Di Stasio
Dave Ferri
Tony And Rosetta Bertuccio
Derek Baban
Mitchell James
Kylee
Dad & Belinda
Frank And Rose Musumeci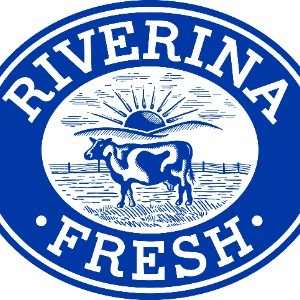 Illawarra Premium Food & Beverages
Franco Stanizzo
Janjira Saenphet
Rinaldo Curcio
Anthony Bertuccio
Alissa Kerin
James Ianni
Paolo & Bilynda M
Andrew Perre
Lena Zammit
Andrew Kondakis
Josephine Ianni
Jasmine Timpano
John Apolloni
Lambrina Banco
Patrick Graczynski
Casey Kemp
Alberto Bertuccio
Maria-rosa Etnasios
Alison Kerin
Marisa Di Pietro
Dario Trevisi
Scotty Burford
Massimo
Mark And Jane
Julie Windisch
Stewart Levee
Jessica Galang
Vanessa Why
Leah Bertacco
Maz Walsh
Mark Mihalopoulos
Patricia (pat) Horne
Pina Guerrera
The Vost's
Chettina Biris
Rocco Musumeci
Adan
Sarah Burgess
Ed
Sophie & Zachary
Lucy Nuttall
S Wilson
Ryley Bailey
Ally P
Narelle Nuttall
Anonymous
Kylie Feather
Anonymous
David Walters
Keith Garrash
Tracey Gilmour