On average, each day 63 Australians die from kidney-related diseases. Our aim at Kidney Health Australia is to reach a future where every Australian can enjoy good kidney health.
That's why we need your support, now more than ever. We're asking you to Red Socks Run like a life depends on it, because it does.
By signing up, you'll be helping us to implement research into new treatments and support for people with kidney disease.
Join
Sign up as an individual, team or business. There's heaps of ways to do the Red Socks Run.
Set your Goal
If 60km feels like a hurdle, take on a smaller number of K's and do it your way! If you're feeling daring you can also increase your goal.
Share
A future free from kidney disease is only possible with your support. Share your page with family and friends and ask them to make a kind donation.
Get ready to save lives
Get ready to run towards a future where kidney health is a priority for all Australians.
Red Socks Run for Aleia...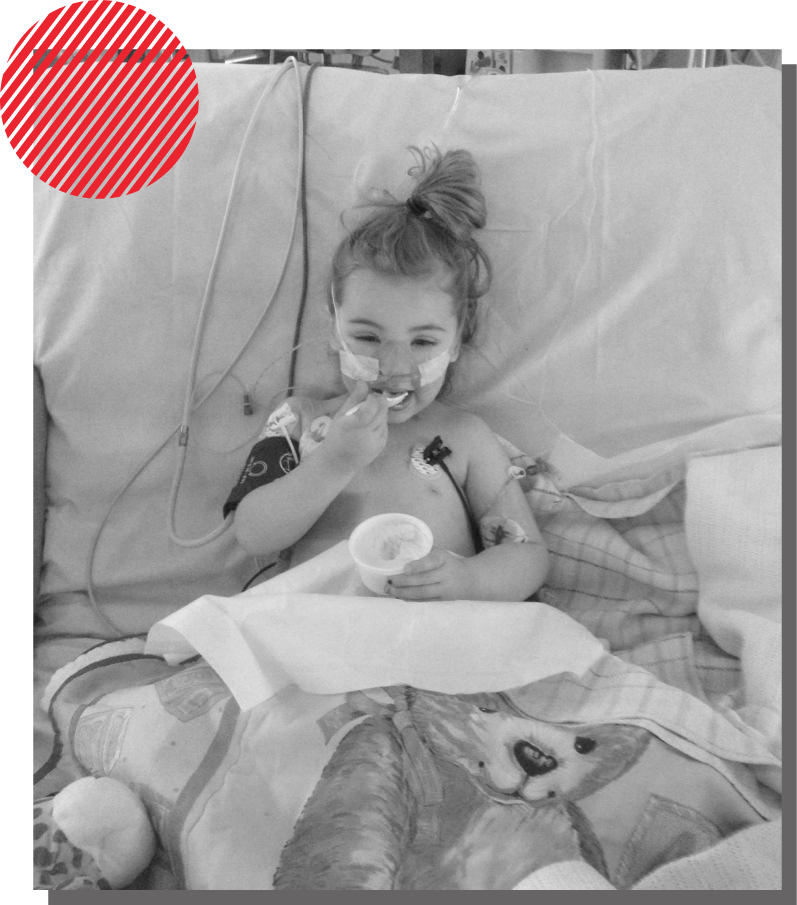 Aleia's Story
At just three years old, Aleia was diagnosed with Nephrotic Syndrome. She spent four months in hospital undergoing continuous infusions, blood tests and ultrasounds. Sadly, her kidney's failed and she had both removed.

Aleia spent 22 months on peritoneal dialysis. This was a challenging and consuming way of life, involving more than 13 hours on a machine every night. Luckily, Aleia stayed stable through most of it.

After a rigorous recruitment and testing process, her mother was found to be a match. Eventually, against all odds, her kidney seemed to respond to the plasma exchange and now she has good kidney function. However, she still needs to rely on plasma exchange once a week, which means she still has an access line.
Despite the journey Aleia has faced, she is a happy, energetic little girl. Her family want people to know how important kidney health awareness is.
"We don't know what the future holds just yet, but she is a fiercely strong person and doesn't let anything hold her back. She plays netball, does karate, does ballet, keeps up with school and lives life to the fullest," mum Laura.